Lloyd's 2025 Vision
Why I Do What I Do
To help business owners get back more TIME as I have done for myself.
For years I slogged my heart out working long hours. I have managed to create teams and systems to free up my time, I help others achieve the same as I have in addition to scaling their businesses.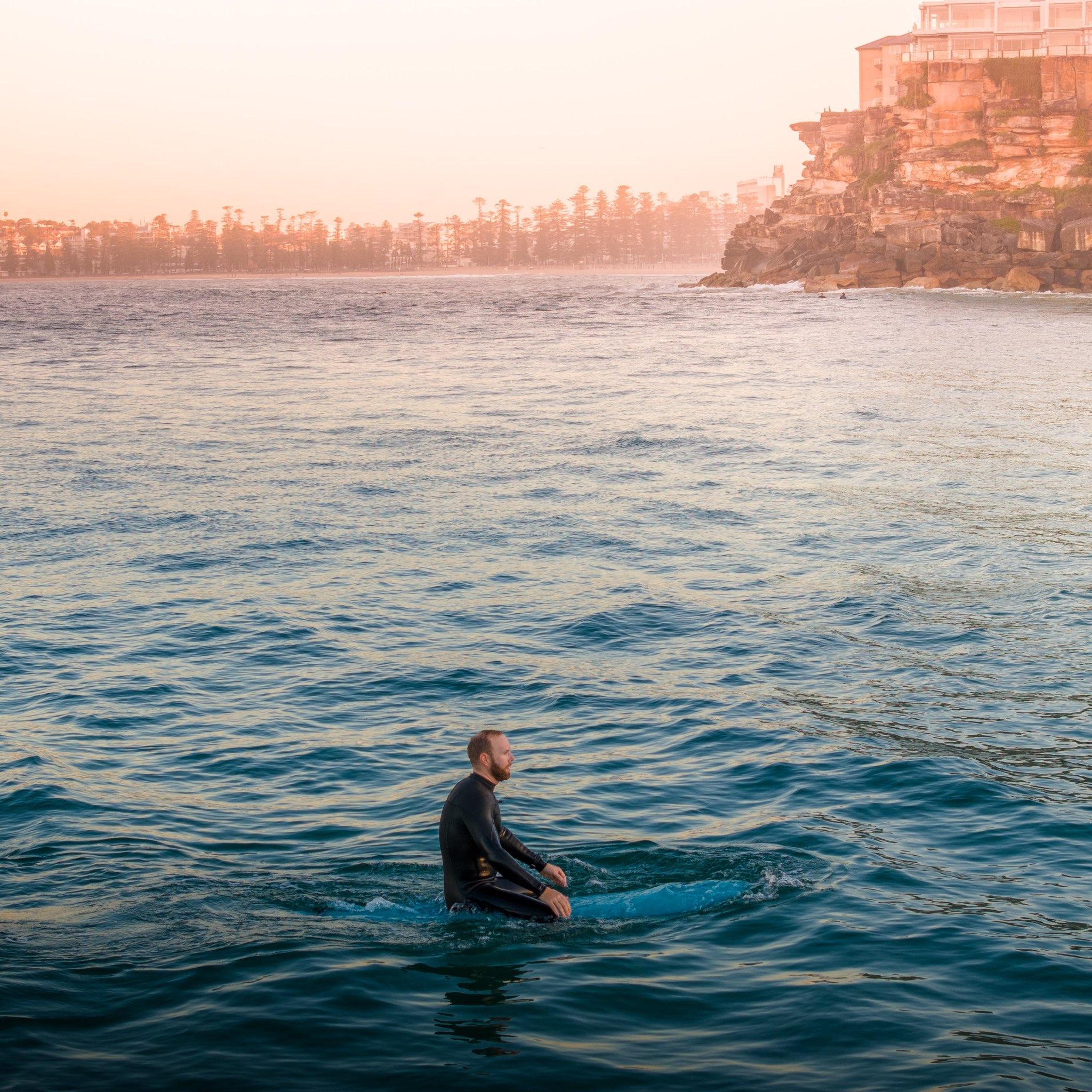 My Time (KPI: 1 Surf a Day)

I am able to take time out of every day to go surfing and spend time with the people I love. This keeps me mentally and physically fit and gives me the mental clarity to be the best version of myself.
With my help, the business owners that I serve are able to find time for their passions on a daily basis because their businesses are also running like well oiled machines where the team is able to execute the day to day operations without their visionary.
I am able to run my business entirely from my phone. This means that I have been successful in handing over "run" processes to my team; even big screen items such as financial analysis/approval and content editing.
I have been able to minimise the use of email and I am able to simply communicate with my customers and team using messaging/voice/call from my phone.
My Customers, Communication & Customer Service
There are lots of businesses out there who can help systemize a business but the real challenge is making it stick.
Our unique differentiator, or unique selling point which we are known for is systemizing businesses with emotional intelligence. Scaling online businesses with heart-centred team buy-in and humour.
A conversation with one of my customers feels like I am talking with a dear friend, that is where I want our relationship to be.
My customers:
Make the world a better place and I am motivated in helping them further their mission. I choose not to work with customers who do not share my core values and who do not make the world a better place.
Care about their teams and I am excited to help them get the very best from their teams by aligning their interests with what the company needs, a real win-win. At the same time, I help my customers identify and remove toxic employees who do not share their values and who impede growth.
Trust me, they know that I am always open and honest with them, even if it is a hard truth, I'll tell it like it is. They respect me for that.
Look to me as a confidant, someone they can share their problems with and know that they will get value from. My customers are comfortable with sound-boarding ideas with me.
Feel grateful to have me helping them, as I feel grateful to play a role in their growth, and I deliver incredible value.
VirtualDOO's business reputation and frequent referrals generates a stready stream of new customer demand for VirtualDOO to choose from. This steady stream creates an abundant income for my business while I am able to provide a personalised level of service for my clients and meet my "1 surf a day" KPI.
Performance Partnerships
VirtualDOO now offers revenue share partnerships.
For these customers, I will recruit and train their Director of Operations (DOO) for the Visionary, guide the Visionary through their team and systems challenges. In turn, I am compensated based on the revenue added to their business since partnering with VirtualDOO.
My Team
I maintain a small global team all working remotely and flexibly from any location with an excellent internet connection, good quality video and audio communication.
Our geographic locations may be spread out, but our relationships are tight. We truly care about each other's lives, health and wellbeing. We support each other.
The team's skillset is diverse, all team members excel at our core values, soft skills and emotional intelligence.
I am committed to coaching and supporting my team, in turn, my team helps and challenges me on how I can improve our service to our clients and the team.
As VirtualDOO grows, I will continue to create more opportunities for our loyal team members.
Core Values
I live the core values that I have set for my company.

Heart & Humour

Express ourselves with heartfelt connection.
We deeply care about our fellow humans, our workmates and our customers.
Our tone is casual, conversational, collaborative, and curious.
Enjoy what we do and with humour and connection.
We talk to our team and our clients as if we are talking with a dear friend.

We are Artists

Take ownership and encourage others to.
Take pride in what we do, we treat it like art.
Be bold. Have the confidence to speak up with ideas and opinions.
Challenge the ideas of our Visionaries.

Constant Kaizen

Pioneers who initiate change.
Embrace ideas and suggestions for improvement.
Focus on continuous incremental improvement for Clients and VirtualDOO.

Enablement of Self & Others

Encourage, mentor, support with Client team and VirtualDOO team.
Enjoy learning new skills and helping others.
Media & Marketing
I am frequently invited to guest on noteworthy podcasts to share my knowledge and lessons learned that will help other business owners progress.
I guest on 2 podcasts per month (rated in the top 5% on listennotes.com). This is a nice sustainable cadence which provides me with ample time to focus on business and life improvement.
The quality of my social media posting is increasing which is measurable by a steady increase in positive engagement and followers.
Marketing is education based. Our clients are attracted to us by the value we freely share, we are not pushy in our sales or marketing.
Travel
In a typical year I am able to attend 2 or more global industry events, visit family and team members located on the other side of the world and travel regularly for leisure.
In these times of travel, my business continues to run smoothly without any service interruption.
How I Feel
Calm, Content, Confident and Kind. I am Excited about the future.